Well, my two most recent posts featured gay/bisexual people (Though Saw is 100% straight! Seriously!). I'm breaking that habit today :P
Here's Dr Howard Murdoch, an archaeologist. He likes to dig. He DOES have irises, I was just to lazy to draw them. He also has awesome sidewhiskers!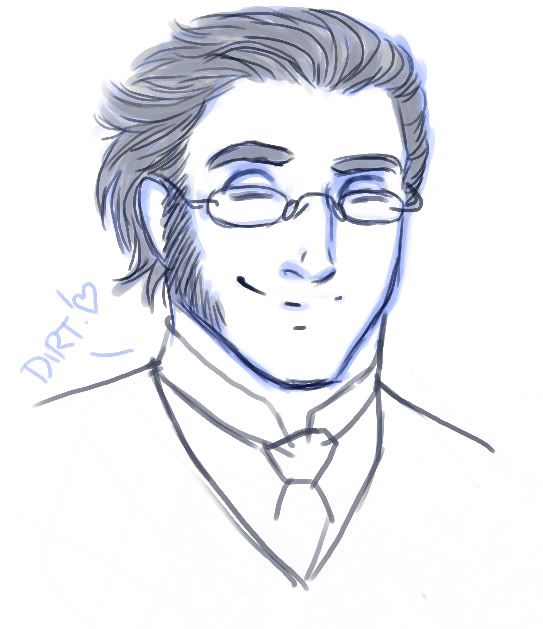 Tattoo concepts for Raye. He has a shoulder-full of red ones, and his left lower arm is covered in some clichée motifs, and he's got an identity/registrationmark on his right lower arm. Wee!