Max Wilde, a prostitue robot, is one of Jennys characters (you'll find her dA-gallery and sketchblog among the links to the right). Captured by the bountyhunter Raye (my character, see earlier posts) but never handed in to the company who put that price on his head, since Raye got other things to do, he instead ended up on Raye's ship where he spent a few months being treated rather badly.
Then along came Juine (also my character), and things turned out to look a bit brighter. In fact it didn't take too long for them to realise they were in love.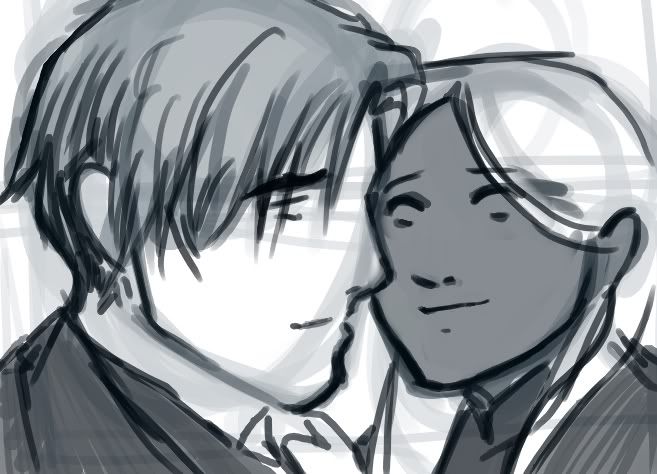 NOW the only question, especially given that Juine haven't yet found out that Max is in fact a robot, is: how long will their happiness last...?